2014 was a wildly successful year for electronic music, but an even better year for the eye candy that came with it. With new fierce new talents and fresh faces arising in the scene from all corners of the globe, we ranked our top 10 crushes from this year. We're breaking down the top electronic music heartthrobs based on their charm and appeal - see what familiar faces from last year's list made the cut and who are the adorable newbies of 2014.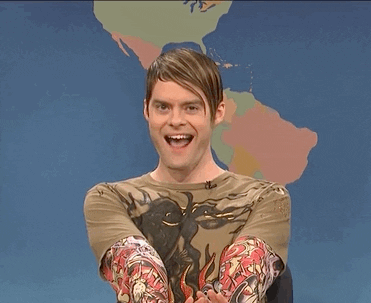 Oh, how we love YOU Justin Blau. He's got that cute boy charm we love to swoon over.
These Canadian cuties are easy on the eyes and know how to make a beat. Two is better than one!
This Miami native has earned recognition this year with a versatile sexy sound that's landed him in the spotlight. He's got that bad boy look going real well for him.
THAT HAIR. No explanation needed for this LA native.
This producer turned director makes our list again. Surprised? We're not.
These guys are easily EDM's hottest ticket of 2014 with a crazy successful year and chart-topping tracks. But there's still something about these two that keeps us wanting more...
This English bad boy has swagger all over with that irresistible messy hair and toned bod. He rightly earns his place at number four this year.
He's French. And good looking. Enough said.
Not only is this rising star Australian (helloooo sexy accent), but he rocks the bro tanks well and has that adorable boy next-door look. HI WILL
Dilly encompasses everything that screams boy crush. Not only is he freaking
adorable
, he's hilarious and is one of the most popular and loved DJs today (next to DJ Hanzel and DJ Richasfuck of course). Whoever has your heart Dillon, she's one lucky lady!
So, did we get the list right? Who else would you add?
Honorable mention.......