Lucky 2015
may be just around the corner, but that doesn't mean it's too early to start planning your next adventure. On May 8th Life in Color returns once again to the Tacoma Dome, and this time, they're bringing
Diplo
,
Laidback Luke
,
Bro Safari
, and
Branchez
. Those of you who attended Lucky last year may remember Diplo's infamous "wall of twerk" during his B2B set with DJ Snake.
Wild doesn't even begin to describe a
Life in Color
event. It's better for you to experience it firsthand. But for the time being, check out last year's video. Besides any physical training your body needs, here are some things you'll need to get yourself ready for May 8th.
TICKETS
Tickets are on sale as you read this. You can either take a few moments and pop over to
Ticketmaster to buy them
, or the much preferred option of heading down to one of the following retailers and avoiding those convenience fees.
Silver Platters Northgate 9560 1st Ave NE Seattle, WA 98115 Silver Platters SoDo 2616 Bellevue Way NE Bellevue, WA 98004 Silver Platters Bellevue 2616 Bellevue Way NE Bellevue, WA 98004 35th Ave Skate 28717 Pacific Highway South Federal Way, WA 98003 Rocket Records 3823 6th Avenue Tacoma, WA 98406 Rainy Day Records 301 5th Ave SE Olympia, WA 98501 The Bachelor Pad 2607 N Monroe Spokane, WA 99205 Music Millennium 3158 E Burnside St Portland, OR 97214
LODGING
Do yourself a favor and book a hotel room now. It's safer, easier, and if you room with a handful of people, it's relatively cheap. No one wants to (or should) be driving home after a show like this.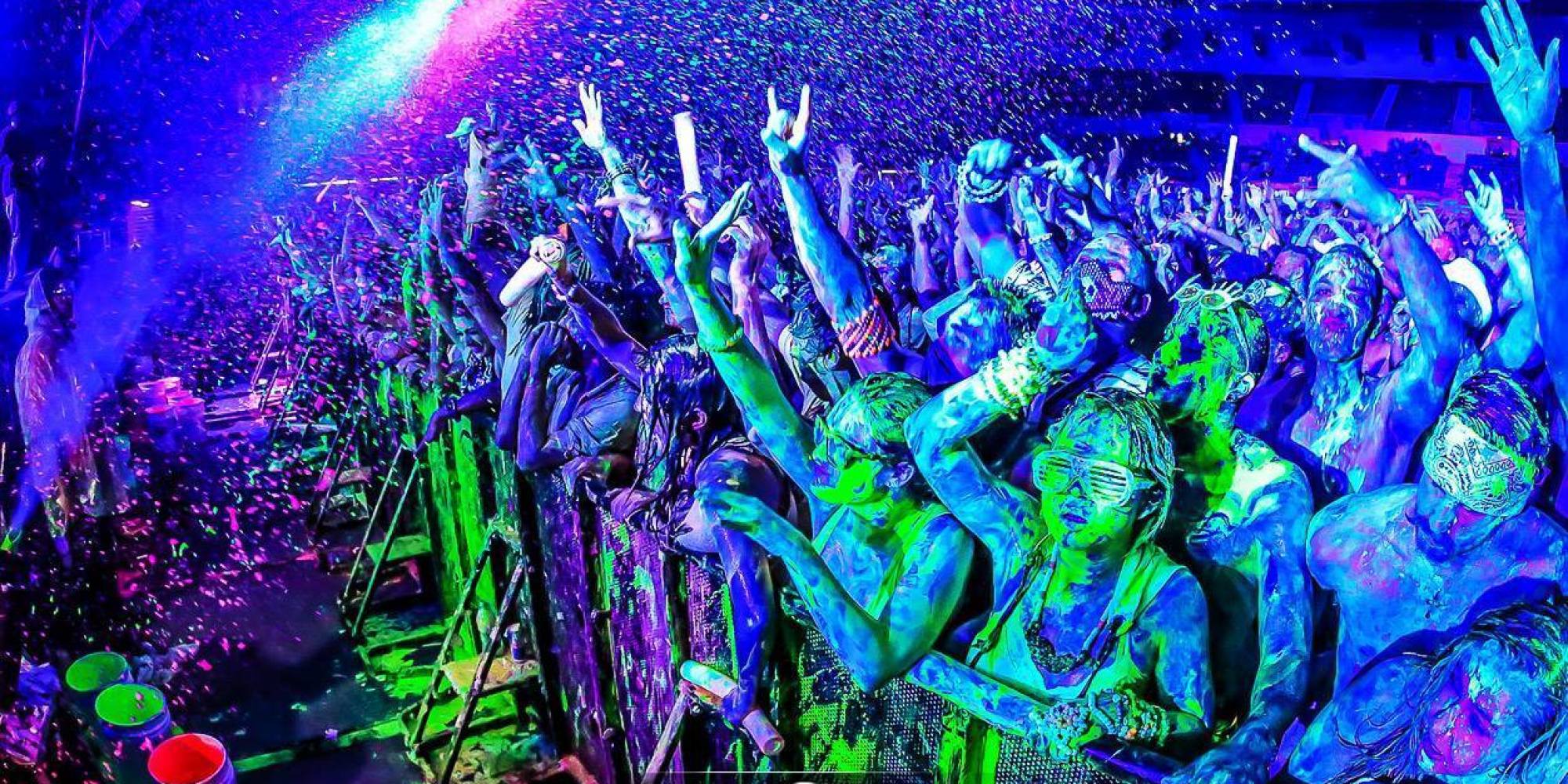 The obvious choice is the
Tacoma Dome Best Western
, an easy five minute walk (stumble) from the venue. Act quickly though because the Best Western will run out of rooms, and while Tacoma may have lots of options for hotels, those of you who know how difficult it is to get a taxi after a show anyway don't want to try doing it while you and your friends are covered head to toe in paint. And if you aren't familiar with Tacoma (which I'm guessing is most of us), the last thing you want is to be stranded and disoriented in a city you don't recognize. Also as an added bonus, when you do finally make it back to your hotel, prepare to take one of the most refreshing showers of your life.
PLASTIC ZIPLOCK BAGS
This is essential. Protect your phone, cash, ID, and other valuables. I'd have to check on this, but I'm not positive that Apple Care covers damage from neon paint.
EYEWEAR/FACE PROTECTION
The paint may be non-toxic, but you get that in your eyes and it will sting. When you're dancing in the middle of the crowd, it gets fairly difficult to predict where that paint is going to be raining down from. It also can't hurt to bring a bandana or mask to protect your mouth as well. Paint doesn't taste that great. [caption id="" align="aligncenter" width="560"]
Dude, close your mouth...[/caption]
A CHANGE OF CLOTHES
This may seem like an obvious one, but you don't want to be that guy who has to sleep on the floor because he doesn't have anything to change into.
OTB's LIFE IN COLOR PLAYLIST
The rest is in your hands. Subscribe to our playlist, start looking for some white clothes, and be prepared for people to be asking you why you have paint behind your ear for the week after the show.
________________________________________ Be sure to check out
USC's Life in Color Facebook page
for the most up to date details and the
Life in Color video collection
to get yourself excited for one of the best parties you'll ever go to.